Unfortunately, as eFoil and Jetboard popularity increases, so does the number of windy online retailers looking to cash in on this new trendy sport. What should you pay attention to?
Anyone who makes the investment in an eSurfboard (eFoil and Jetboard) should think carefully about where they buy. After all, you need a competent partner with know-how who can help you immediately in case of service issues and also has the right spare parts in stock. More and more online dealers offer eFoils and jetboards from the home office. Without a physical store, without training and partly without riding experience they rely on big Google advertising campaigns and promise a lot on their website.
Then when you invest a little time, you often find a lot of hot air. Locations that are simply parking lots and where you can get a test appointment in a few weeks, when the "team" is once again with the van in the area. Or surf schools that are provided with an outdated board so the provider can secure another spot on the manufacturer's map. Unfortunately, many manufacturers have no quality control of such "sites". They don't care because it is more important for them to have more points on the map than the competitor. This is sad 🙁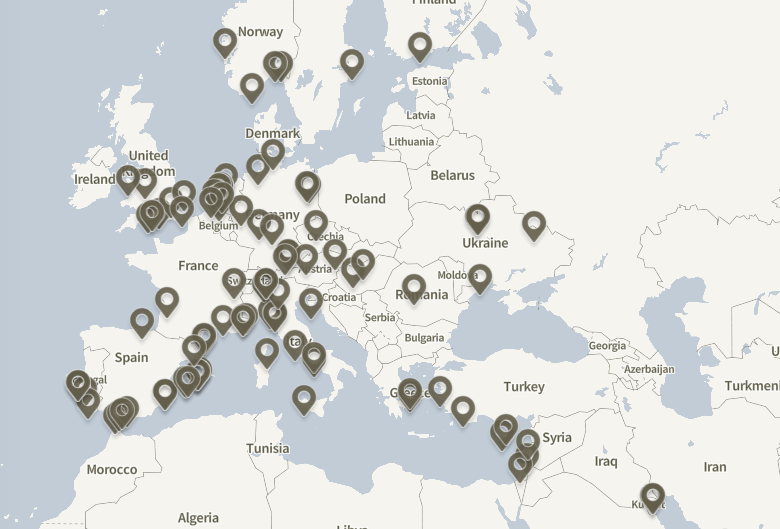 After all, the customer should be sent to the best contact in the region by the manufacturer and not have to hope to have clicked the right point on the map. So, take a close look at all the entries. Is it a local phone number or a cell phone number that could be anywhere in the county? Sometimes the "dealer" is hundreds of kilometers away. Use Google Maps and look at the location. Is there really a store there?
Check the social media. Does the vendor have their own content, can you see it in photos and videos, or is it just copying content from manufacturers or real store owners?
What makes a good eFoil and Jetboard dealer?
First and foremost, the eFoil and Jetboard dealer should ride the boards himself, so he knows what he is talking about. I mean riding them daily and not just standing on them twice. In addition, he should have a physical store where the boards are permanently displayed and also offer test rides and training. How professional are the trainings? We, for example, repent all students by radio and with a dinghy. More about this on our eFoil course page.
In addition, he should have the products as well as spare parts in stock. This technology is still new and therefore failures can occur. What is important is how quickly the dealer gets his customer back on the water. And not only on site, but also during the two-week annual vacation. We, for example, have been doing support via email, phone and WhatsApp for over 3 years. This is very fast because we use the boards ourselves every day and can therefore isolate problems very quickly.
The quality of an eFoil and Jetboard dealer is not based on the number of "locations" they have. How can a one-man show professionally operate 15 locations? People like to make statements here, like largest eFoil and Jetboard dealer, that are only measured by the number of locations. This is simply misleading. We have been testing eSurfboards since 2017 and know pretty much which dealer sells approximately how much.
Ideally, you always buy from a local dealer (as long as they have a proper local location). Sometimes this is not possible, in which case it is even more important to find a contact who knows his trade and can even help you across countries in a timely manner.
Dealers who advertise the best price
For someone who runs his eFoil and Jetboard business from his living room, there are hardly any expenses. That doesn't necessarily sound bad at first. But those who sell below the manufacturer's suggested retail price usually don't think long term. Good support is time consuming and costs money. Someone who wants to quickly make a few EUR on the computer with the sale of eFoils & jetboards, usually does not think about it. If service cases come then it can become quiet around the supplier.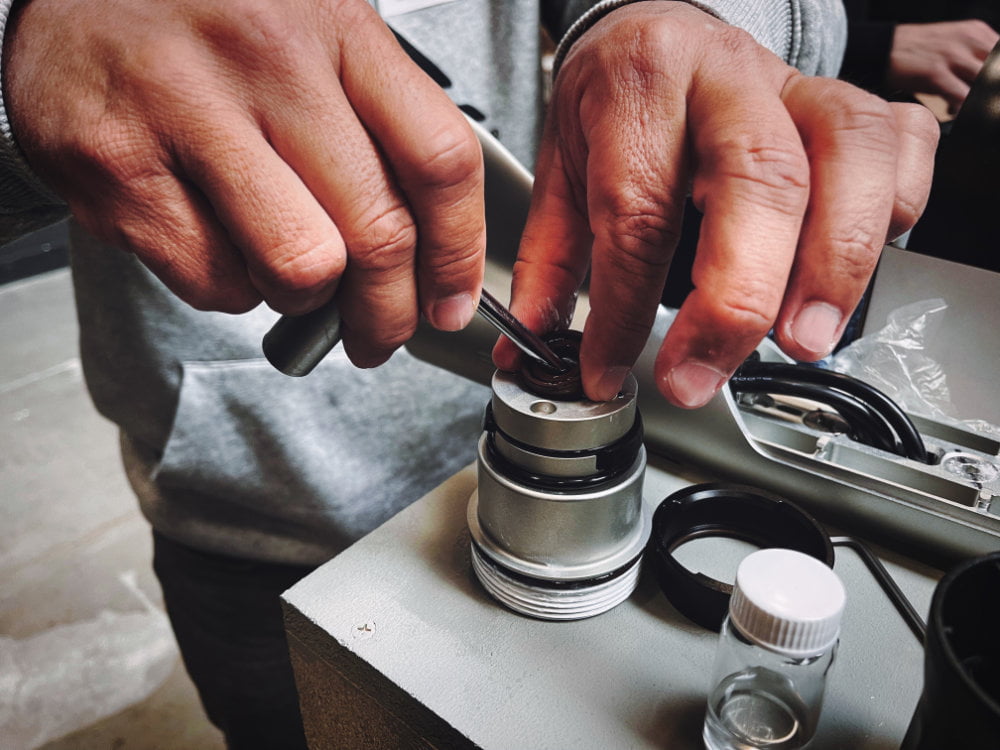 In the worst case, a dealer who tears up the prices is even no longer supplied with goods or spare parts by the manufacturer. Then good advice is expensive. Dealers who advertise with discounts in the high season can only be successful about the price and do not plan in the long term. We stick to the manufacturer's MSRP and do well with it. We will be around for a while.
Better do not import (for Europeans)
Americas
Companies like Lift Foils try to sell their boards also in Europe directly to end customers via the company website. This then makes the end customer an importer into the EU and not everyone may be aware of the significance of this. Do you have an EORI number? If this doesn't tell you anything, by all means read on.
For those who do not regularly import goods in this price range into the EU should weigh things up well. For one thing, when you buy in the USA, the manufacturer is no longer obliged to follow European consumer protection laws. This means that the 24-month warranty can quickly turn into a 12-month warranty.
On the other hand, in addition to the transport costs, there is also the local value-added tax, which is not always shown correctly. In addition, there is an import fee of 2.7 percent on the total price.
Lift ships with Fedex. As soon as the goods arrive in Europe, you will be contacted by Fedex to ask whether Fedex should carry out the customs clearance for you. There will be another fee for this. Lift likes to work with a "flat rate" in which all fees and taxes are included. Unfortunately, we have experienced several times that the European customs do not recognize these documents. This means that the goods are not delivered until the end customer pays the taxes and fees again.
I do not want to claim that Lift Foils is acting intentionally here. It just happens that we have four years of experience with them and therefore use them as an example for any import from the US. And I have seen cases where Lift refunds everything after the fact. But I have also seen cases where customers have paid twice. The reason is the complex European import laws. Therefore, be aware when importing from the US.
On top of that, if you buy from the manufacturer overseas, support only comes from the US and not from a local dealer.
China
The biggest risk when buying eFoils and Jetboards is importing cheap China boards. Our forum is full of negative experiences about this. Not only are many of the products defective, there is virtually no chance of getting support afterwards. Many of these companies sell a few boards and close the company and reopen under a new name. Hands off Alibaba and Co.
But sometimes these China boards are not recognizable at first sight. Anyone can order 10 boards from Asia and have them branded with their own logo. These are then marketed online from the home office. On here you will probably not get any service.
Mike from Jetsurfingnation has made several good videos on this topic:
Cheap eFoil and Jetboard deals
Who would not like to make a bargain? Probably everyone. Including me. Nevertheless, we only offer premium boards. Why?
Well, first of all, I have personally ridden almost all brands and models and have made my own picture. In our store we only sell boards that I would buy myself and ride myself. Daily.
Secondly, as a dealer I don't want to be confronted with the service cases of the cheap suppliers and have to put off frustrated customers. The thing is quite simple. A cheaper board usually uses cheaper components and therefore inevitably has more failures. A cheaper board offers the manufacturer less profit, so he can spend less money on support. Premium manufacturers invest in support and don't leave their customers and dealers out in the cold.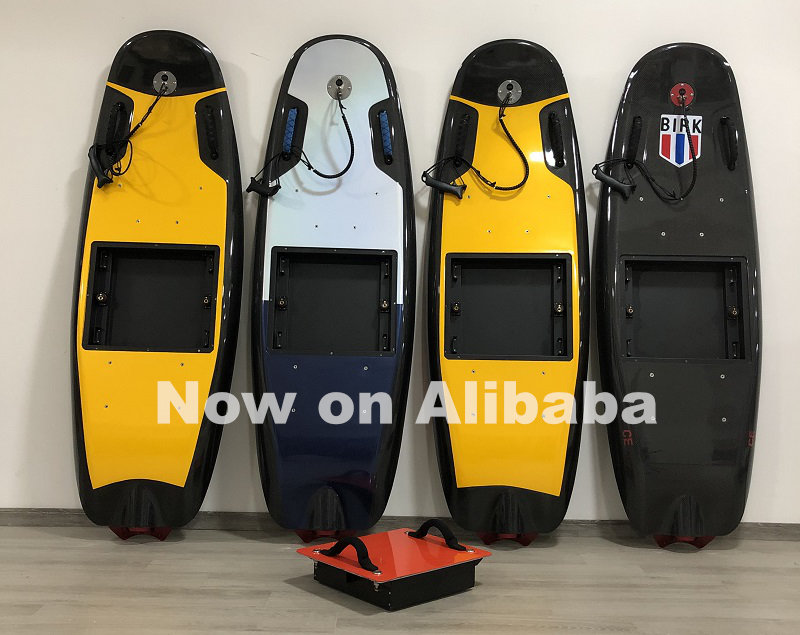 Not to mention the issue of safety. Many of the low-cost providers do not have the resources to offer safe battery management, for example. What happens if the battery is deeply discharged, for example? The structures of the cells can be destroyed and in the worst case it can lead to a fire when recharging. Lithium ion batteries are never 100% safe, not even in e-cars, eBikes, smartphones, etc., but these products are operated in water. Even in salt water. Therefore, it is extremely important that the manufacturer puts a lot of energy and know-how into the production of the batteries.
Checklist for good eFoil and Jetboard dealers:
Is there an imprint?
Is there a local phone number?
Google Maps Check
Can the vendor be seen on photos & videos?
Does he have products on site?
Are the boards on display?
Do they offer test rides and training?
How long has the dealer been on the market?
What products does the dealer offer?

You are welcome to check all these points with us 😉 Our focus is on good and fast service, as we pursue long-term goals.